More ergonomic working position, allows veterinarians to get even closer to patients and avoid knee or back pains/injuries caused by bad postures.
The special cutout contour provides even more comfortable position for surgeons, with matching inserts available to put it back to regular table top.
Telescoping pedestal column with ultra slim size leaves extra big legroom underneath.
Powerful loading capacity, hold up to 150kg patients.
Heating Tops with accurately control temperature, the best solution to avoid hypothermia on patients.
Omron Thermostats ensures ease of use and long termed reliability.
Electric tilting system makes the top suit Trendelenburg position perfectly.
Tapering extension tray allows easy access for even the very small patients.
Adjustable top panels, forming comfortable V shapes at 0 to 45 degrees, with buffering system for gently drop-off.
Easy access with both slide-out trough and exposable V-top panels for deeply cleaning purpose of whole fluid draining system. Surrounding Rail System, with three sides of the table boarders fully covered by the neatly finished rails, good for both animal restraint cleats and accessory holders.
Universal accessory holder design, one easy step to attach all the functional accessories, including drape, surgical tray, IV post, infusion pump holder, monitor support post, etc.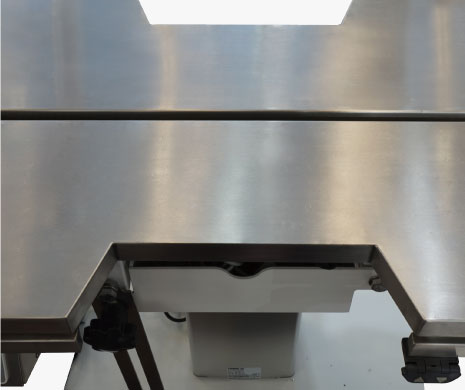 Functional Cutting for laparoscopy operations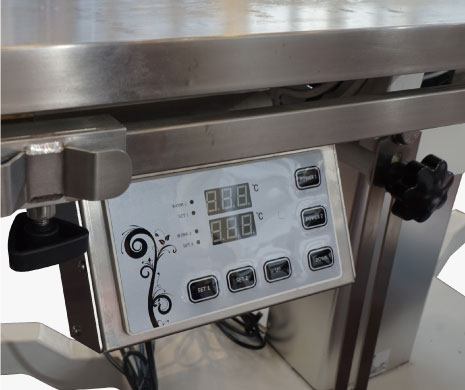 Separate temperature control for both panels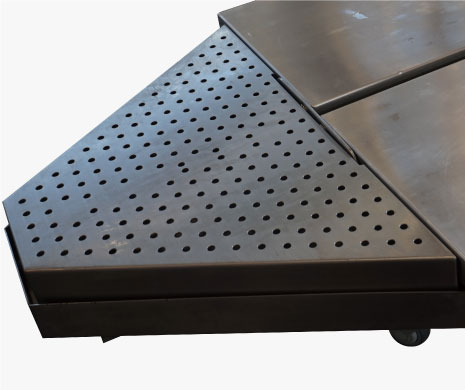 Triangle extension board for small animals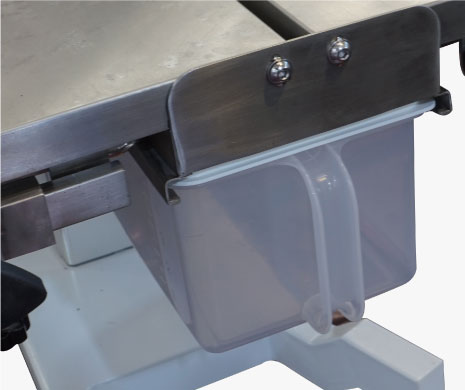 Clear waste fluid collection bucket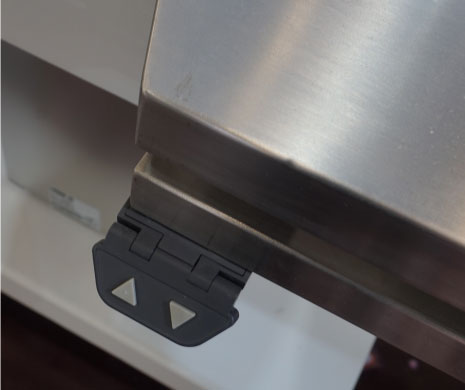 Electric driving system for table top tilting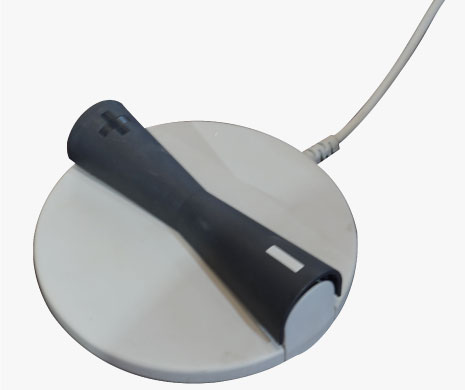 Foot pedal control for height adjustment