The newest addition to our cage line, KA-510 fiberglass cage, has been developed to look great, work functionally, and outlast the average modular cages in the market.
The fiberglass unit is constructed from smooth molds that provide added strength, resistant to scratching, easy to clean and provides a healthy living environment for the animals.
All our various sized fiberglass cages are fully assembled and ready for years of use. They are shipped as one piece.
Fiberglass is easy to clean and maintain. Less time and labor involved in maintenance.
5cm (2") large radius round corners and our fluid retaining lip make clean-up easy and allow for a much healthier kennel environment. No waste trays to remove and clean. Spray water inside and let waste liquid run out through the drainage system. Cleaning has never been this easy before.
Sturdy; Long Lasting; Durable. Constructed of 4-5mm thick, high strength fiberglass material.
The same thickness as fiberglass used in Yacht construction ensures extended cage life.
Reinforcing strips have been added on each side to ensure unbeatable strength.
Strong and Secure Door Locking System.
Comes standard with dual point self-latching doors; the narrow tolerance spacing between the vertical rod and latch opening makes these extremely quiet (even when dogs are pawing against the door).
8mm diameter frame, 6mm vertical rods and 8mm cross members; together create a safe bank of cages.
Very Functional, A Complete Working Station.
Features spray heads, hoses, drainage systems and the ability to wire your own supply sockets, making it not merely a cage but a multi-functioning work station!
Anesthesia machine, oxygen machine, heating panel, etc.; all electric appliances can be plugged into the power sockets and hung up to horizontal rods in the middle of the door.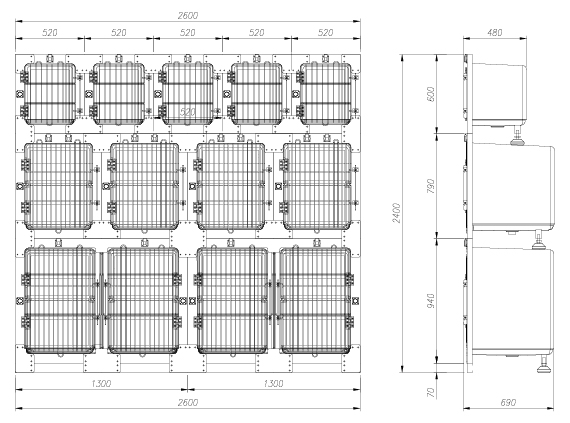 2×L+4×M+5×S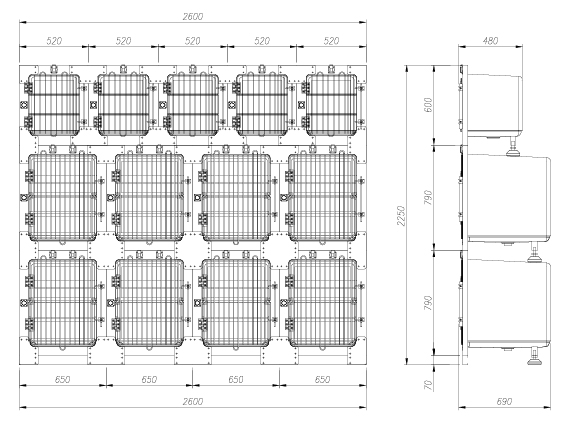 8×M+5×S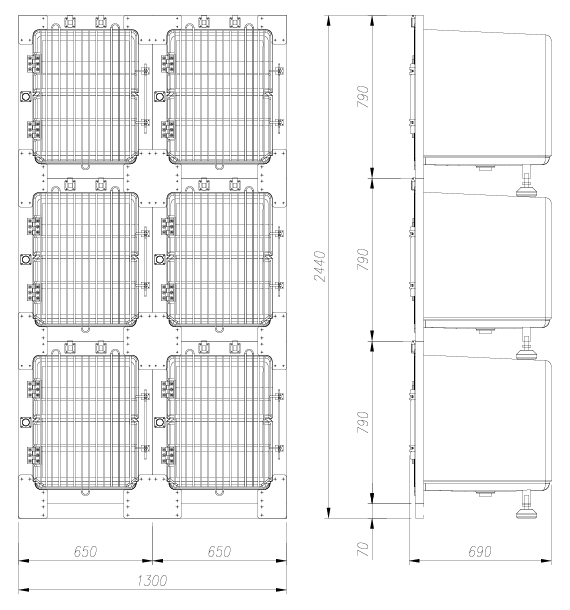 6×M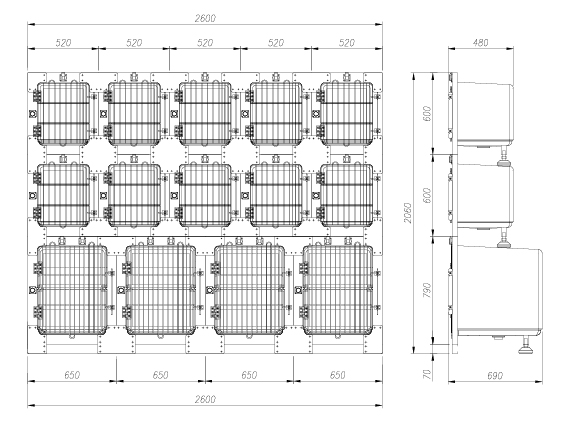 4×M+10×S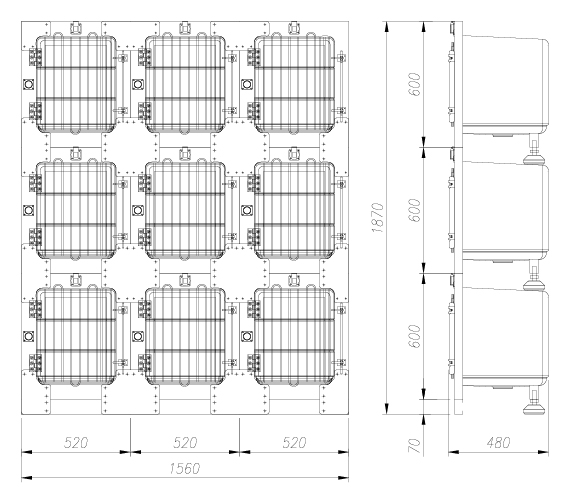 9×S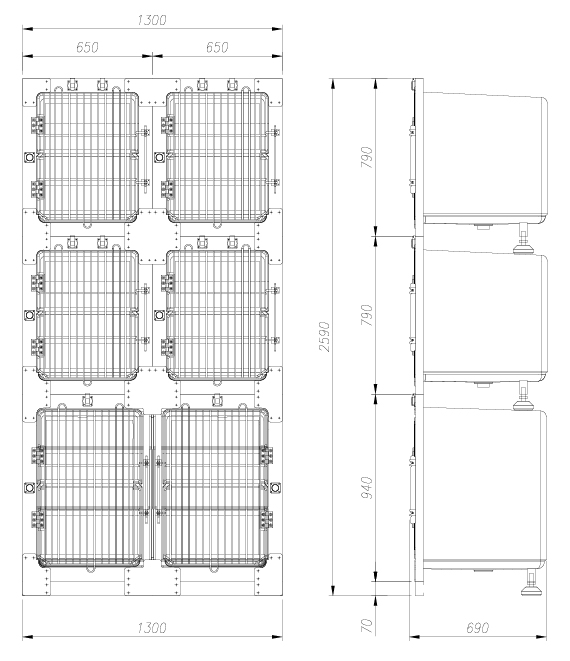 1×L+4×M
The Unique Features Which Make KA-510 Fiberglass Cage The Ideal Choice for Both Groomers and Veterinarians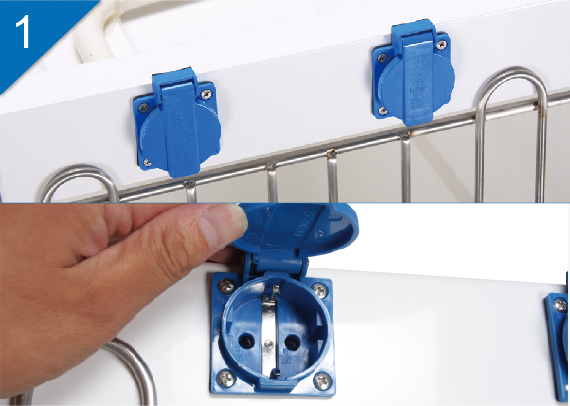 Isolated wire pipes and water pipes, installed on the outside of the cage ensures a safe situation.
Several power sockets pre-installed so all the electric appliances could be plugged directly into the cage banks.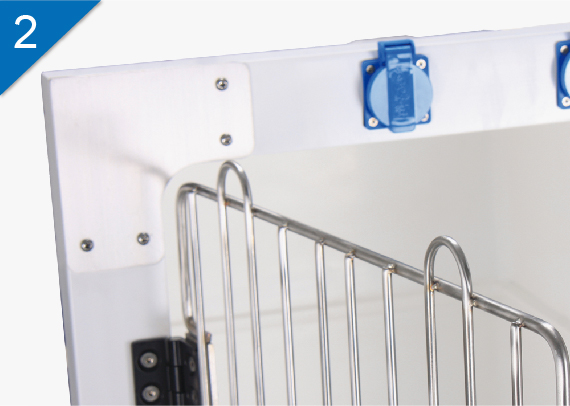 Varied one-piece stainless steel connection board, in L, T or cross shape.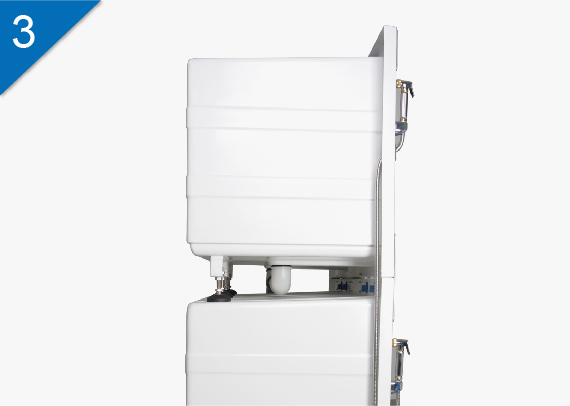 Reinforcing strips built in and an extremely smooth mold ensures rigidity on each wall.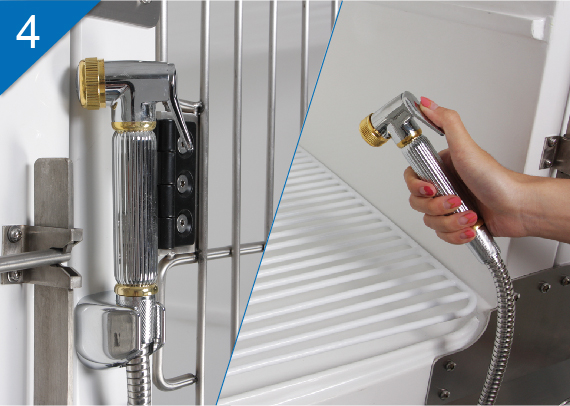 Pre-drilled hole for water sprayer head and hose.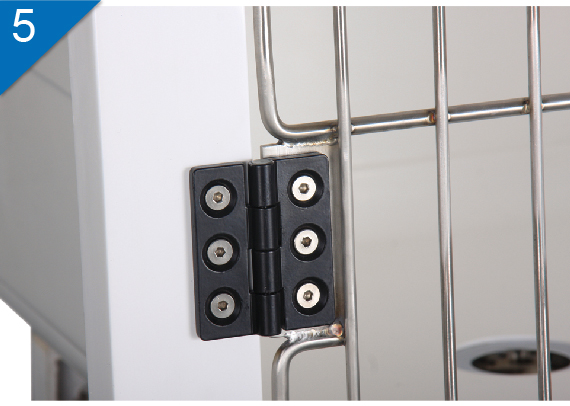 Removable front door affixed by strong zinc die cast hinges could be replaced by a transparent acrylic door and transform the cage into an oxygen therapy station.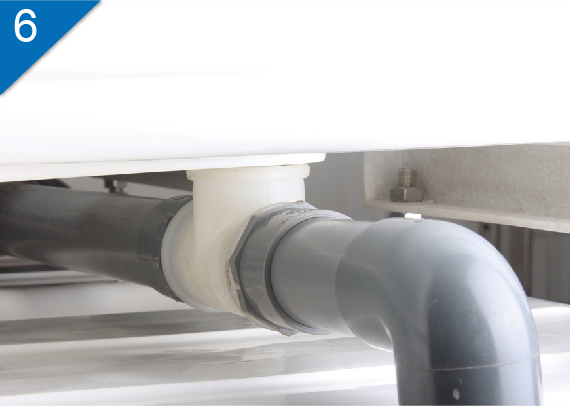 65mm diameter waste pipe and 100mm main pipe will not get blocked by hair or dirt.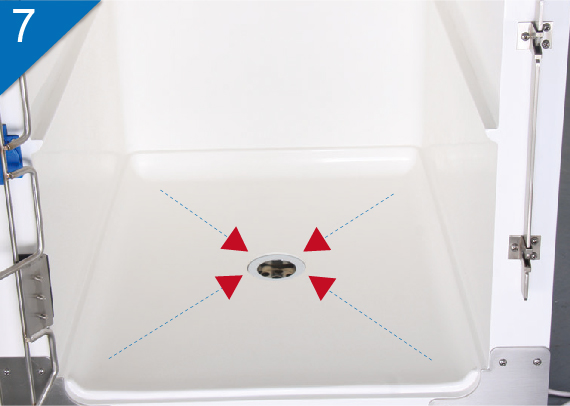 Basin shaped base, 10mm lower in center than each corner, ensures all waste liquid drain fluidly.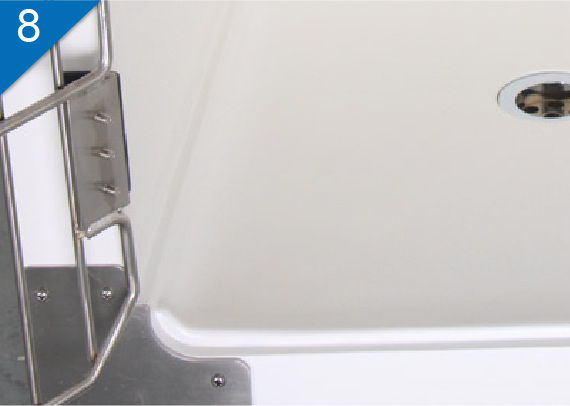 Fluid retaining lip, ensures no leakage from the front lip.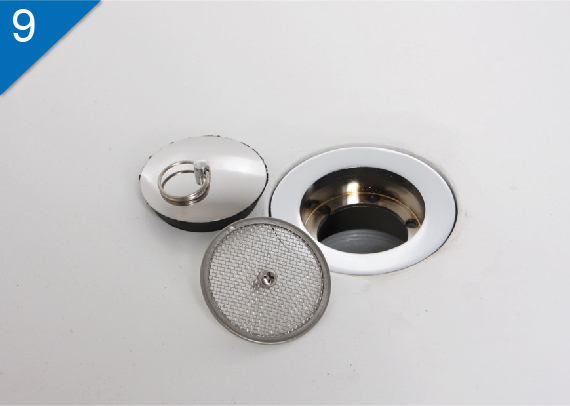 Built-in chrome plated bronze drainage system with fine gauge filter and stainless steel capped rubber plug.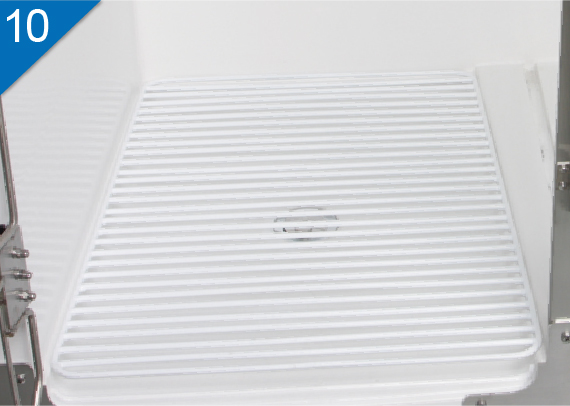 Optional fine grid on the bottom, to ensure liquid drains away from the animal.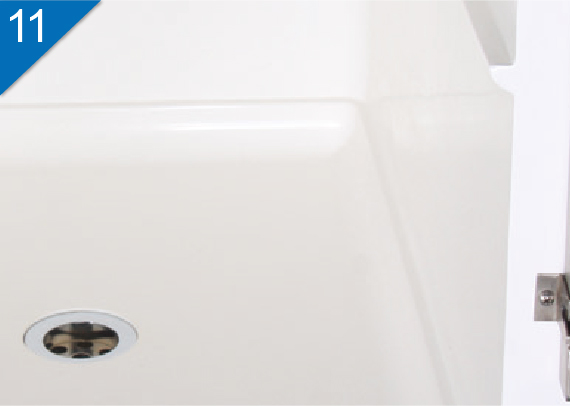 5 cm radius round corners makes cleaning easier than ever.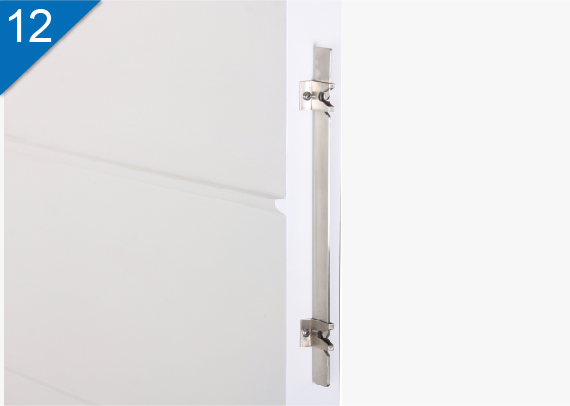 Dual point self-latching door system.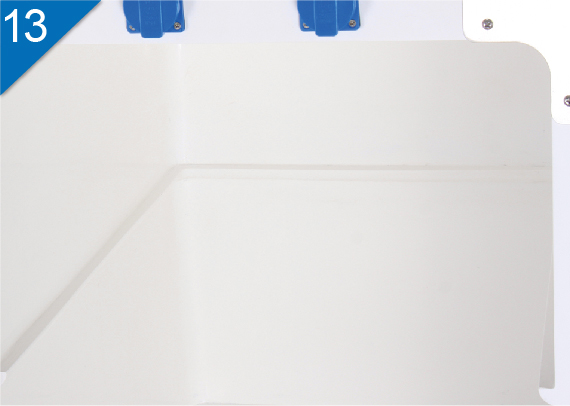 Step lips on 3 sides could divide the cage into two compartments with a grid to contain more dogs, or change it to a cat cage with a 1/4 grid rest shelf.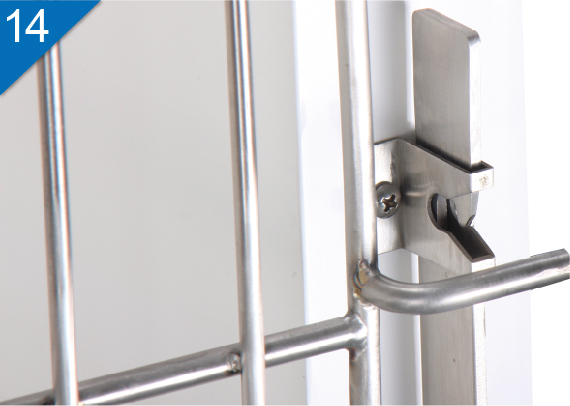 Narrow tolerance between latch opening and the rod on door, make the door really quiet even dogs are pawing at it.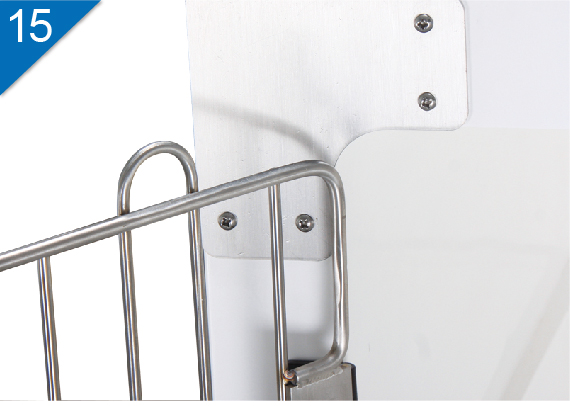 Pre-threaded on 8mm thick ultra sturdy fiberglass, will not cross thread or strip out.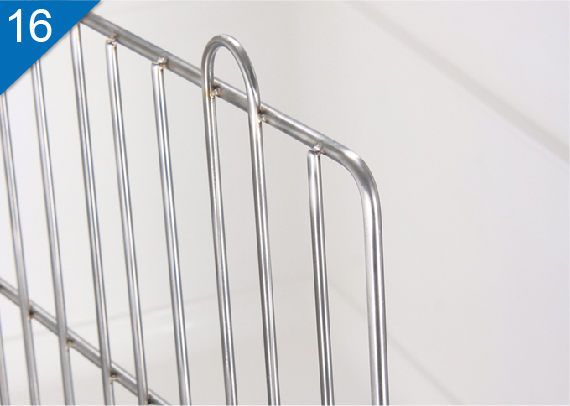 Nicely welded and polished round cornered SUS304 stainless steel front door.