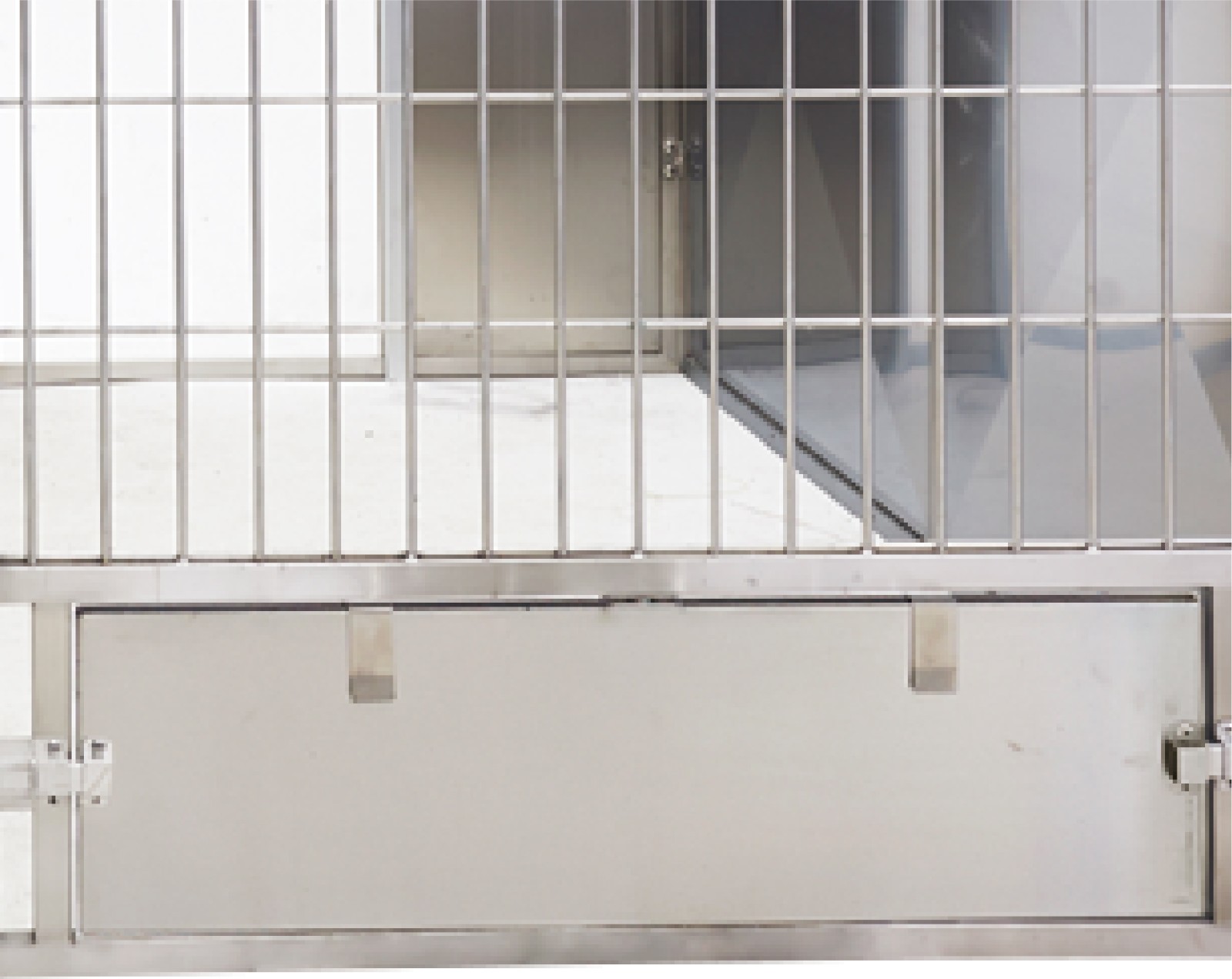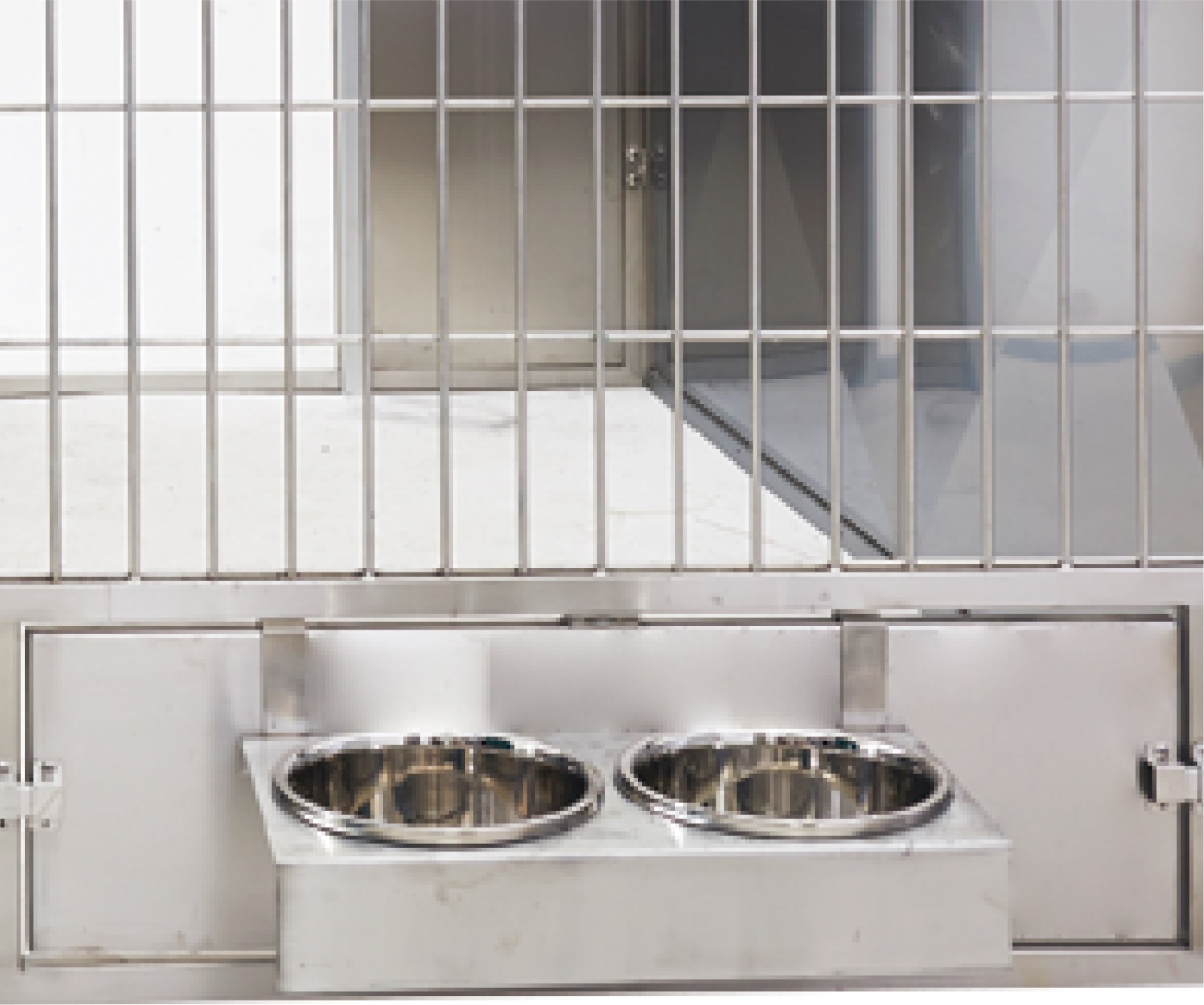 Stainless Steel Feeding Bowl and Mount
USKN-FDB-150 & USKN-FDSB-002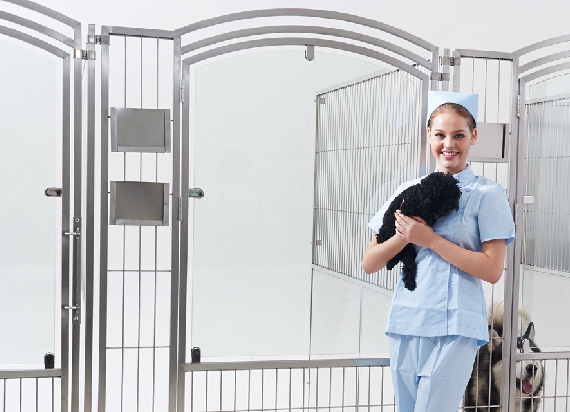 Stainless Steel Name Card Holder 5"× 3" or 8"× 5" USKN-NMHD-3/5 & USKN-NMHD-5/8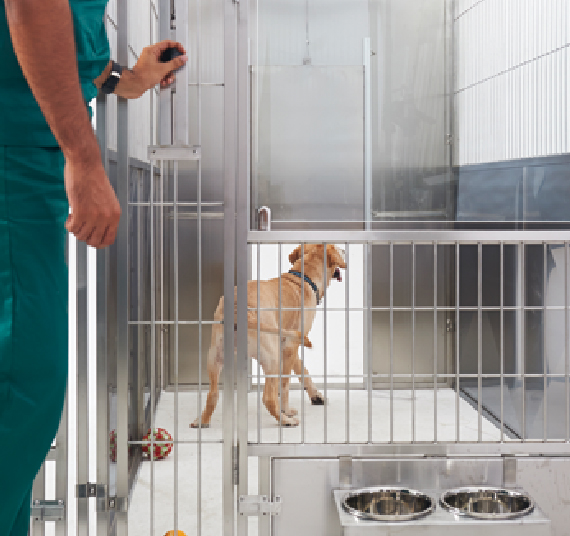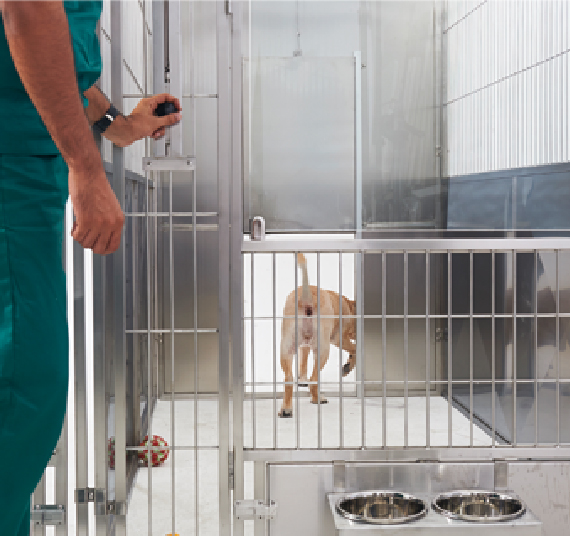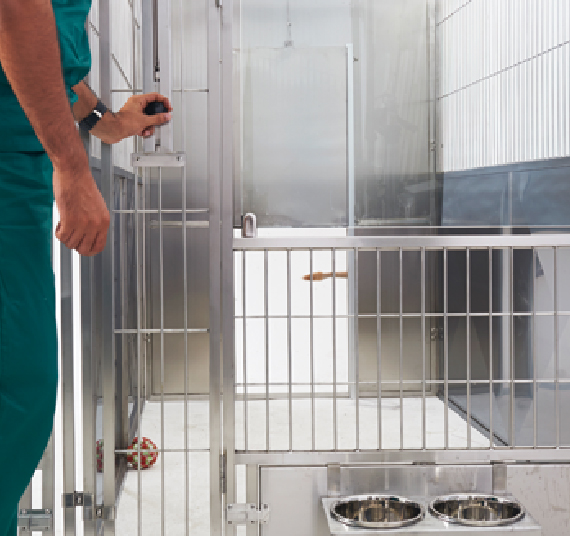 Guillotine Door
USKN-GD71-1830
Custom Kennel Displays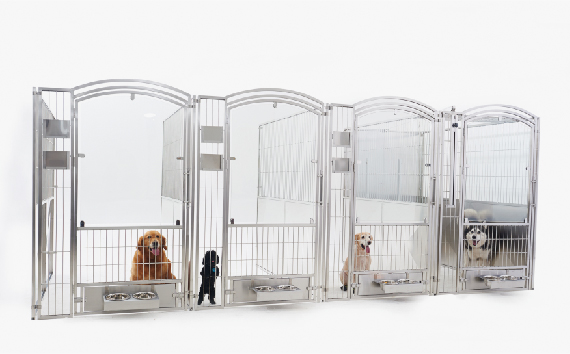 Compared to normal cages, the kennel could bring larger space to bigger animals, reduce the stress on medium or small sized animals, provide opportunity to house family groups together, or satisfy the clients who are looking forward to giving luxury space to their pets.

Many details are taken into account during the boarding/breeding kennel facility planning, a good architect could help you a lot and reduce possibilities of many potential problems in the future. If you do not have such resource in hand or you are not fully ready for this yet, KaniStar may help you with some basic rendering layouts. Our designing team has great flexibility and coordinating spirits about turning clients' dreams into reality.
Our engineering team is very experienced, not merely capable in making the kennel sturdy and long lasting, but also able to consider the actual conditions and get all the products adapted to their conditions.
Whether you're looking for a new kennel installation, a partial or complete renovation, special dog kennel runs, a new dog shelter set-up, a luxury pet hotel establishment, or a solution to challenging indoor/outdoor space, we can help!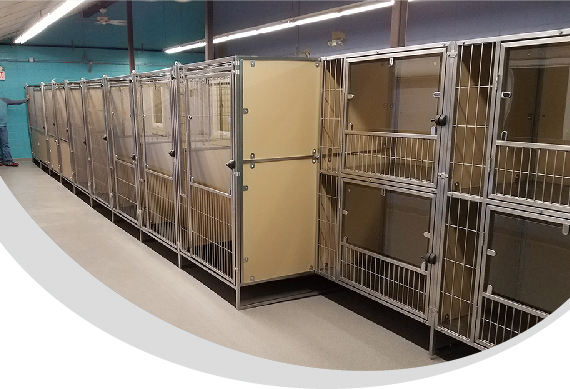 Professional

Walk-in Kennel (USKN series)
Pet friendly: Big place for pets to live and reduce the stress.
Steel floor with Rubberizing coating: Environmental friendliness(no VOC), high tensile strength, elongation, flexibility, wear resistance, aging resistance and anticorrosion.
Drainage system: easy to clean the kennel and clear wastes.
Side wall: stainless steel frame and HDPE panel. Solid structure and easy maintenance.
Easy installation: Module assembly. Easy to assemble and connect cubicles.
Middle dividing guillotine gate can be controlled by a double-control pulley system to connect two rooms or separate the rooms. Easy to adjust room allocation according to pet population. Also make it an easy job to clean the kennel by easily moving the pets in one room to the other room.
Practical and user-friendly accessories: Swivel feeding door, one-click magnetic latch, etc.
Customizable for you to choose different material and displays that are most suitable to your place.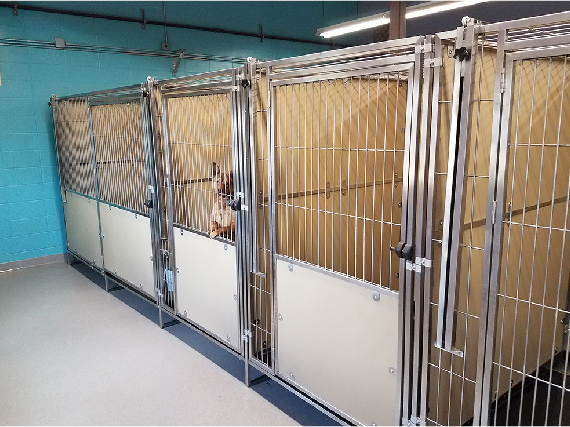 Comfortable space for animals.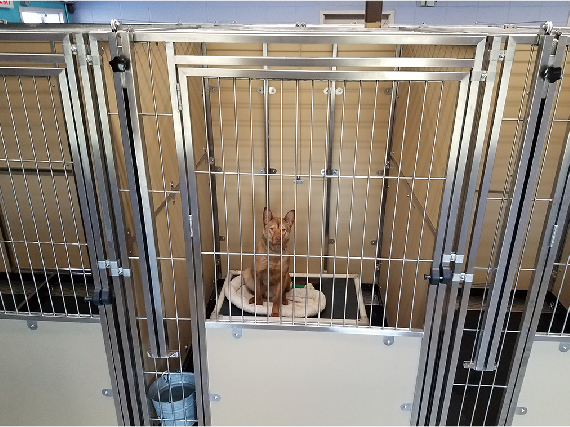 Front view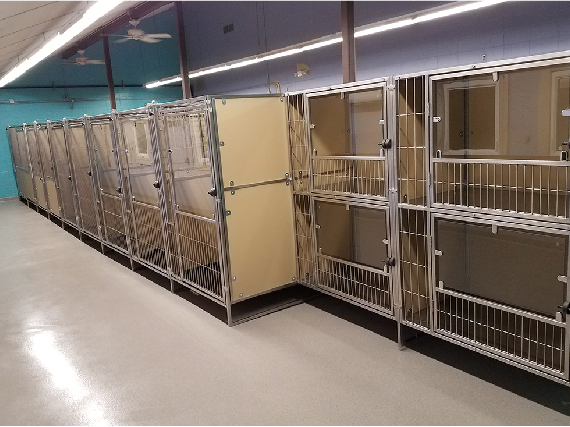 Side view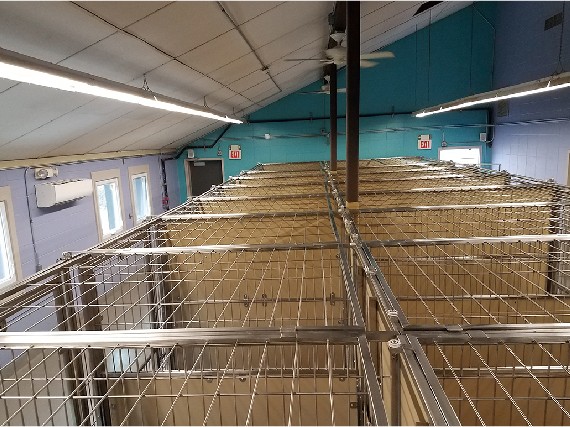 Top grid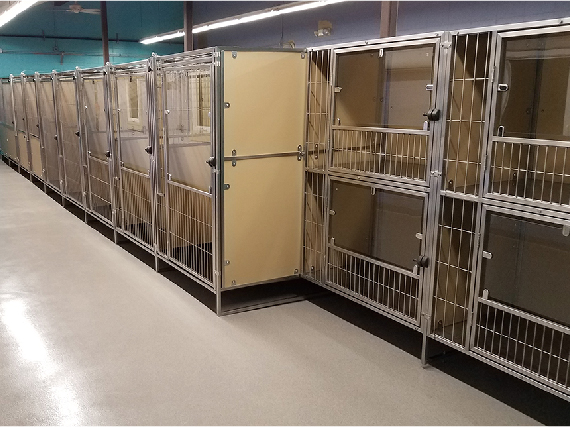 Double decker kennel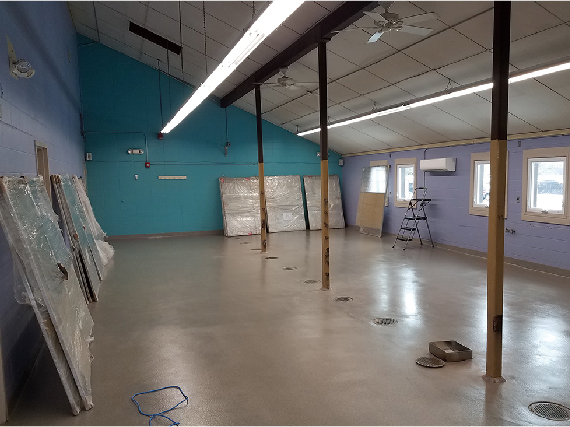 Drainage system available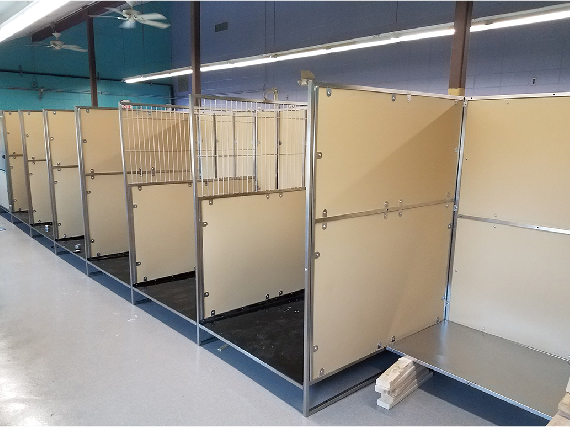 Semi-finished kennel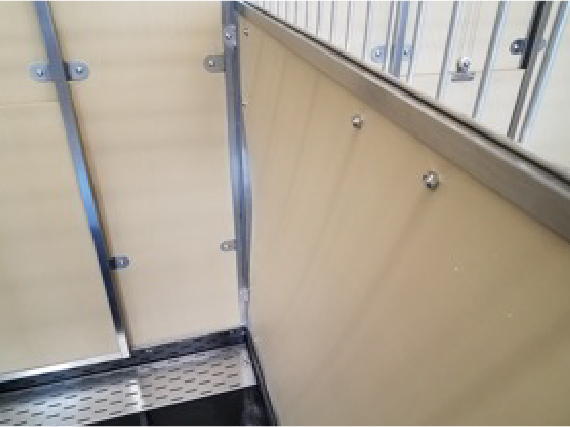 Side wall: stainless steel frame and HDPE panel.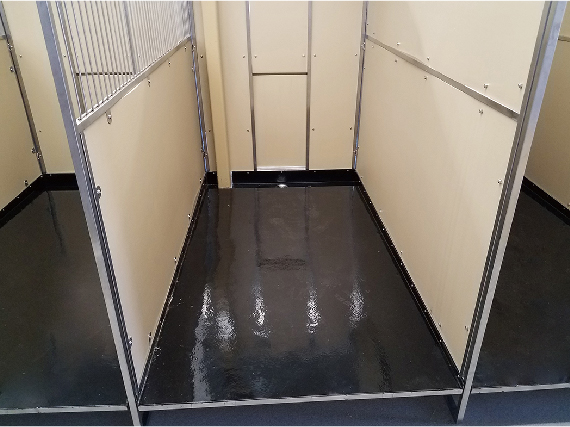 Steel floor with rubberizing coating: Easy to clean and maintain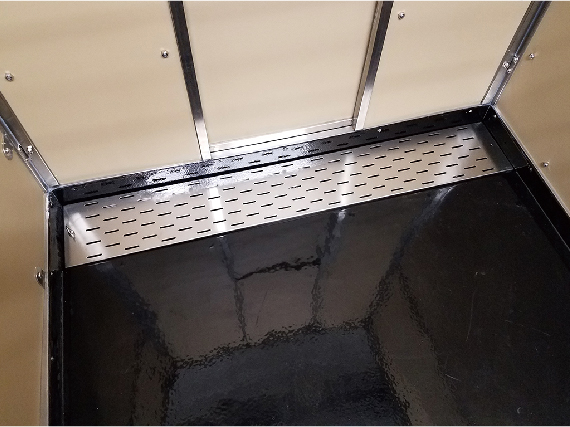 Filter cover for protecting the drainage trough.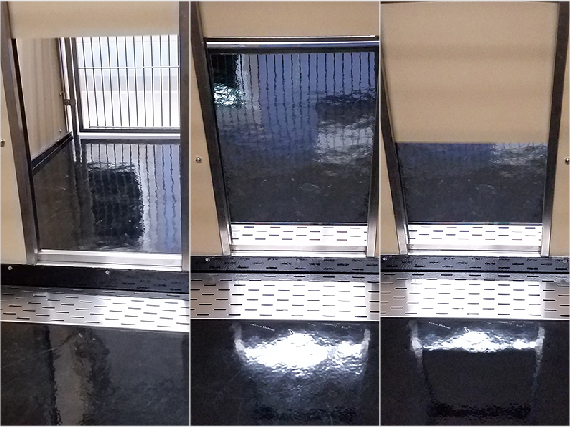 Middle guillotine door
Control knob of the double control pulley system with weight balancer.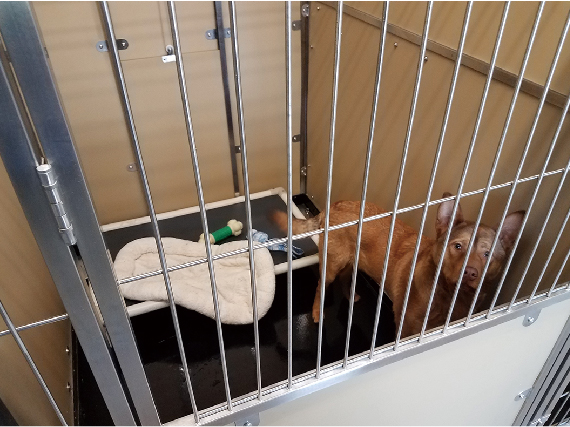 Heavy duty hinge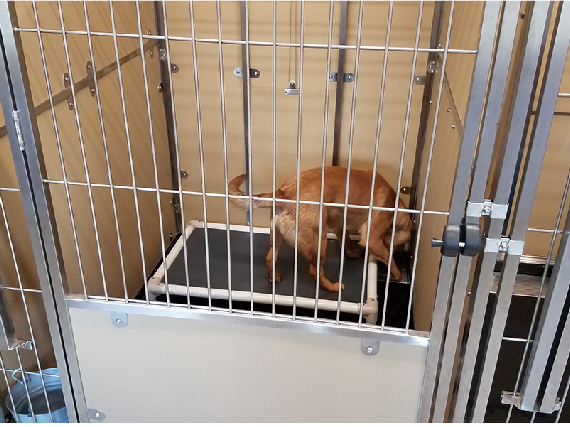 One-click magnetic latch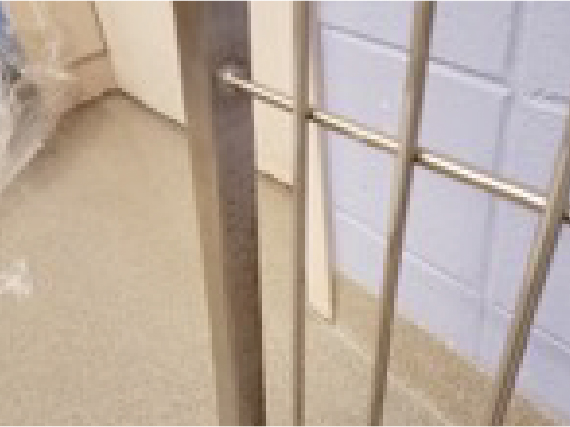 Fully welded bars